Easy Payment
Online Payment Methods Accepted on UrgentTravel.ae®
UrgentTravel.ae® accepts a variety of secure and trusted payment methods that vary depending on your country. The standard available methods for your orders on UrgentTravel.ae® are Cash On Delivery (COD) for offline payments, and MasterCard, Visa, and Paypal for online payments.
UrgentTravel.ae® guarantees your request experience to be totally secured, so that you never have to worry about your financial information safety.
Credit Cards
UrgentTravel.ae® accepts Visa and MasterCard. You can safely enter your entire card number via our secure server, which encrypts all submitted information. For credit cards denominated in a supported currency other than your local currency, your bank or credit card company may charge foreign conversion fees.
In Every invoice / estimate email, you will see PAY NOW button in red. example below, by click it, Payment gateway NETWORKS will appear.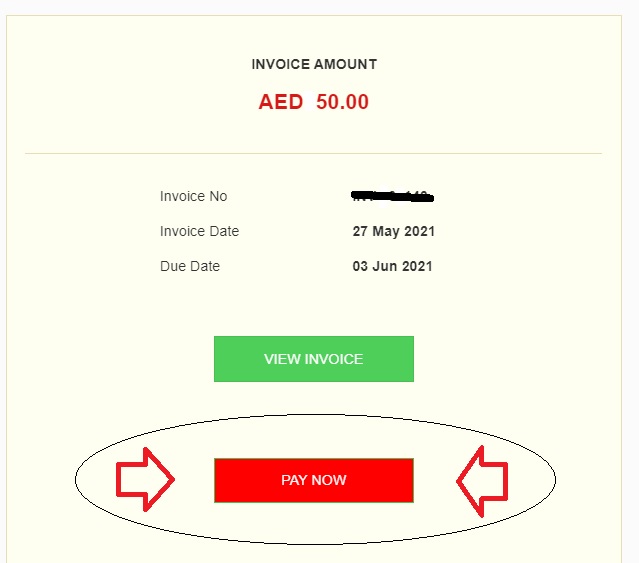 Cash on Delivery (COD)
UrgentTravel.ae® accepts cash on delivery depending on the services you request. We make it easy for our customers to select Cash on Delivery. You dont have to leave your office or home for such service.
Bank Transfer
Bank Details is mentioned in every Invoice Issued or Call us for Bank Information.
As a special initiative, we've tied up with leading UAE banks to offer our customers a simple installment scheme. This allows customers to travel right away and pay in small monthly installments, making larger, more expensive holiday affordable. A Flat 0% interest for 3 or 6 months on a minimum purchase of AED 3,000 and above
VAT - Alert
Dear Customers,

As the deadline to the implementation of the Value Added Tax (VAT) in the United Arab Emirates (UAE) approaches, we would like to inform you that the 5% VAT will be charges on your total invoice starting from January 1, 2018.

What does it mean for you? Simple.

If your invoice was AED150 for a shipment on December 31, 2017, the same shipment would cost you AED157.50 on January 1, 2018. That is equivalent to a 5% VAT above the value of your shipment.

The VAT is a tax imposed on good and services throughout the supply chain, and collected from the consumer on behalf of the Government of the UAE. The VAT will provide our country with a new source of income which will contribute to the continued provision of high quality public services into the future.

We thank you for understanding and for working together in maintaining high quality public services in the UAE.